Our History
Best Food Store Milwaukee, Wisconsin.
Best food store Milwaukee was stared in the year 2001. We came to Milwaukee in August 2001 on business visa. We migrated to United Sates form Kenya. My Husband Jayanti Nagada and I Jyoti Nagada have one son Nirag. He finished is year 10 education in Kenya. Since we wanted to him to acquire his further education in the USA we decided to migrate with him. After acquiring the visa we decided to migrate to the USA. We decided to settle in Milwaukee since my sister had been living in Milwaukee for past 30 years. Hence we migrated.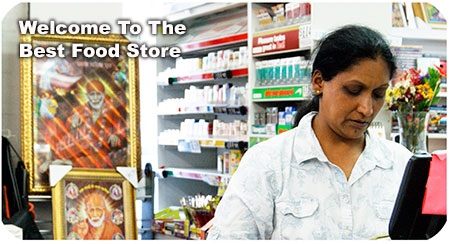 Since we came on business visa we had to start some kind of business in the USA. We found a small run down store in the plaza which is our present business location which is now called Best Food Store. It was originally an American convenient store which was completely run down store.
We took over the store and gradually stated the American grocery store, after we took over the store and changed it in to a successful business. The plaza where Best Food Store (Milwaukee, WI) is also has an Indian Restaurant in the same plaza which, gave us an opportunity to introduce Indian and Pakistani grocery so we gradually started offering Indian groceries and Pakistani groceries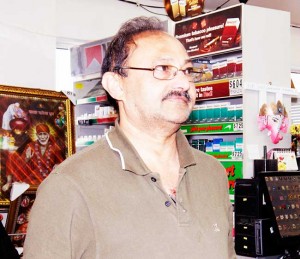 After working very hard and putting long hours we started expanding the Best Food Store (Milwaukee, Wisconsin) and took over three shops in the same plaza and made into the one mega indo-pak grocery store Best Food Store. After putting in hours of hard work and providing the best customer service we have established a great reputation in the Milwaukee Wisconsin.
Over the year we have not only established the successful business also, established a good customer relationship with various types of people from all different parts of the word. So now Best Food Store is not only an Indian grocery store also, social places where all people from various cultures come in contact with each other.
Over the past years we have acquired a successful business satisfaction, valuable experience and, relation with people that has given us the life time experience we would have ever acquired.
The achievement and success we have acquired of being the best Indian grocery store in the Milwaukee is due to the support of our valuable customers.
Our sincere appreciation to the all of our valuable customers we have and we had.
Best Food Store, Your Authentic Indian Grocery Store Milwaukee, Wisconsin.